Condensation inside double glazing is a common problem and one of the few viable solutions is replacement double glazed units, where a new sealed unit is installed in your existing frame.
CGS will fit replacement double glazed glass only
We will retain your existing uPVC, aluminium or timber frame
You can upgrade your glass to the latest A-rated energy-efficient glazing
Cracked, shattered or otherwise damaged glass can also be replaced
Our customers have saved hundreds of pounds
Replacement double glazing
Condensation in double glazing not only looks unsightly but the thermal and noise reducing properties of the windows is compromised. The only effective, long-term fix is double glazing glass replacement.
While many companies will replace the whole window, frame and all, this is rarely necessary. CGS can replace just the failed double glazing unit, retaining the existing uPVC, aluminium or timber frame and potentially saving you hundreds of pounds.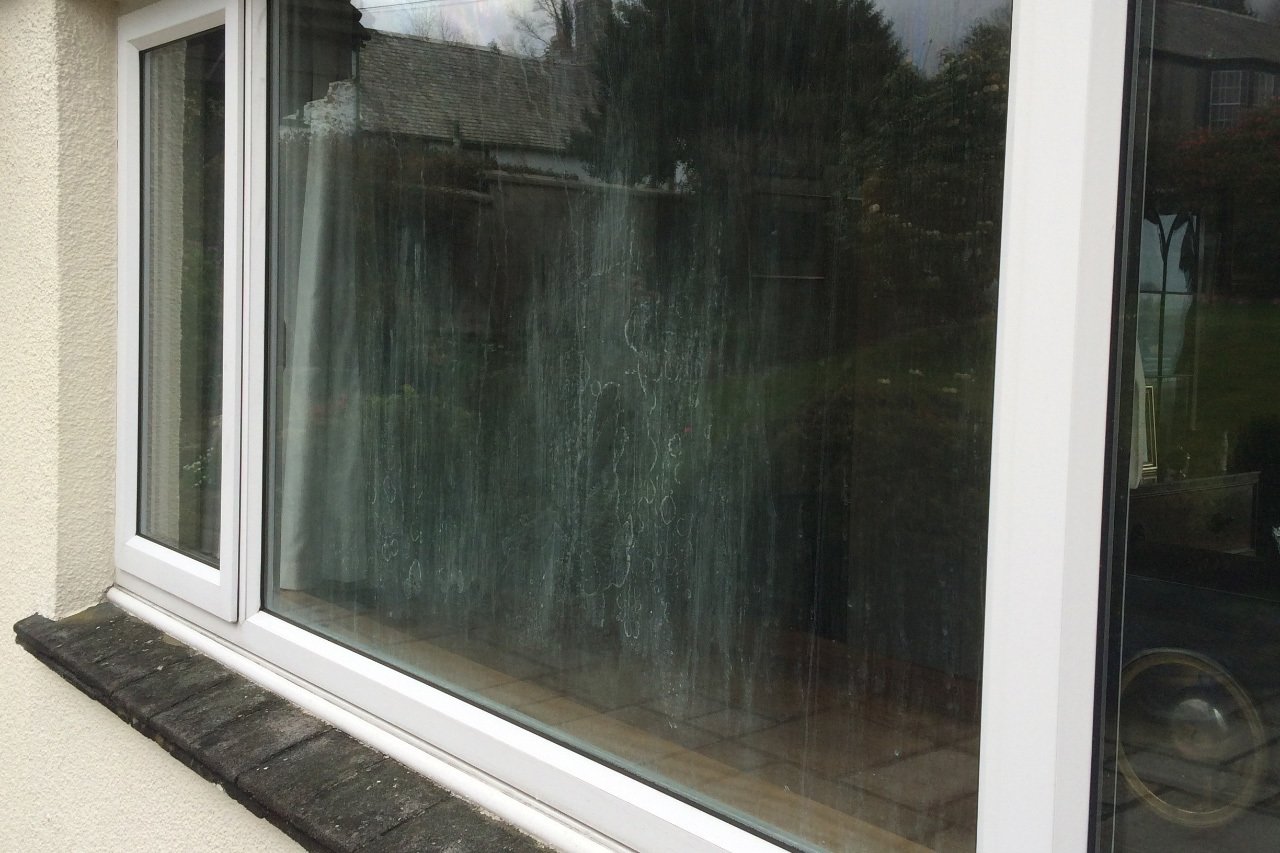 Double glazing replacement glass specialists
When CGS was formed in the early '90s, we were the first company in the Burnley and Preston areas specialising in replacement double glazed units. We're still one of the very few companies offering a uniquely focused double glazing replacement glass service and are the most experienced installers operating in this market.
Although our company has grown significantly in the past few decades, our focus on providing excellent customer service and our dedication to quality remains steadfast. We only effect repairs using the highest quality replacement double glazed windows and all of our technicians are experts in the fitting of replacement glass for upvc windows.
Replacement double glazed glass only prices
When customers first approach us for double glazing glass replacement, they're often surprised that replacement double glazed glass only prices are significant lower than expected, and the process is also much quicker and less messy than they might have anticipated.
You simply need to measure your window, input the measurements into our instant quote tool, submit the quote to us and we will arrange to visit your home. We can then attend to take accurate measurements and assess the condition of the uPVC, aluminium or timber frame. That will allow us to either adjust or confirm the original quotation and schedule a date and time to carry out the work. The process of fitting the replacement double glazing is relatively straight-forward for our skilled technicians, who are experts at double glazing pane replacement and will typically have the new panel installed inside an hour.
Upgrade your windows and save
Since you're having to replace a unit it makes sense to upgrade your failed double glazing unit with the latest energy-efficient glass. With up to 40% of a home's heat escaping from its windows it's important to choose glazing that will maximise your home's comfort.


We are certified installers of Planitherm low-E glass, which stops up to 56% more internal heat escaping than older-style double glazing*. The Planitherm Comfort and Comfort Plus ranges also have enhanced security, noise reduction and protection from 99% of the sun's UV rays**, which helps to prevent your furniture from fading.
Don't hesitate to get in touch if you would like advice on which glass to choose for your home when looking for replacement double glazed windows – our experienced team will be happy to help.
*Compared to 4mm/16mm cavity/4mm (uncoated) air-filled double glazed unit
**Calculated from UV transmittance in accordance with EN 410