Please note: we are currently unable to fit uPVC roofline products until further notice. This is due to heavy workload and the length of time required to complete roofline projects.
CGS are approved installers of Freefoam fascias, bargeboards, soffits, guttering and cladding.
Manufactured from high-quality uPVC and designed to withstand the harshest conditions, Freefoam roofline products are backed by industry-leading guarantees, with a 50-year lifetime extended guarantee available on white products.

The benefits of choosing uPVC roofline
Weather resistant with working life of 40+ years
No scraping, sanding or painting required
Low maintenance saves money
A-rated and thermally more efficient than timber
Low carbon footprint, made from recycled material
10, 20 and 50-year guarantees available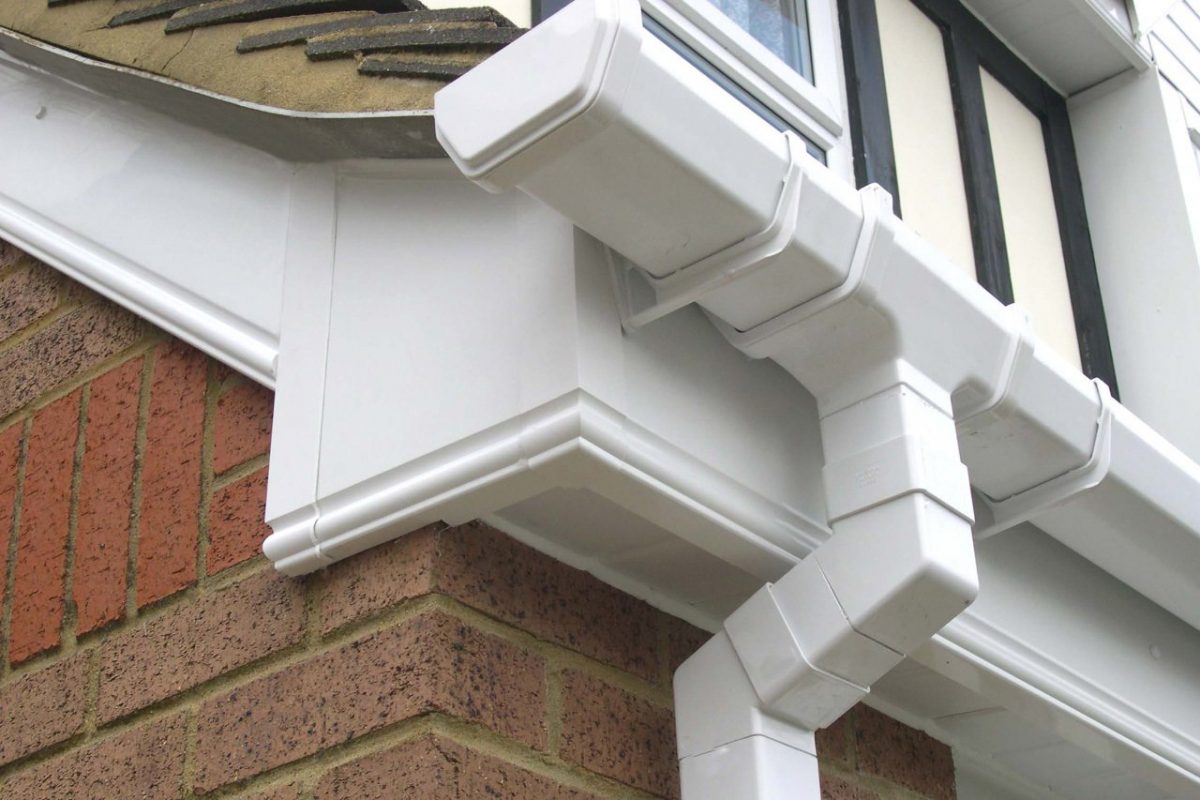 uPVC fascias, bargeboards and soffits
While traditional timber fascias, bargeboards and soffits will deteriorate and require frequent maintenance, our roofline products have a working life of 40+ maintenance free years. uPVC will not rot, warp, bend or discolour.
Foamline's range of fascias and soffits incorporate Colormax® technology and are available in a variety of different finishes, from subtle gold and soft grey to striking black and anthracite grey.
uPVC guttering
We are able to install and repair uPVC gutter systems, with various finishes and styles available, from anthracite grey to white square guttering or caramel ogee.
uPVC cladding
uPVC cladding professionally installed by CGS is an excellent alternative to painted timber, closely resembling wood due to the convincing tongue and grove effect and textured finish. uPVC is also low maintenance, requiring only occasional cleaning. No scraping, sanding or painting required!
CGS take great pride in the quality of the uPVC cladding we install and pass on our confidence in our products to our customers. We offer a comprehensive 10-year parts and labour guarantee on all our uPVC cladding products.
Foamline's cladding range is available in over a dozen different finishes, including the stunning X-Wood™ wood grain effect. Shiplap and open V style systems are both available.
Freefoam guarantees
Freefoam's range of white fascias, soffits and guttering products are eligible for a 20-year guarantee as standard, which can be upgraded to a 50-year lifetime guarantee for further reassurance. Please contact us for details on how to upgrade to the extended 50-year guarantee.
Freefoam's ranges of white cladding and coloured fascias, bargeboards, soffits, guttering and cladding products are eligible for a 10-year guarantee as standard. X-Wood woodgrain finished products are also eligible for the same 10-year standard guarantee.
Please don't hesitate to get in touch regarding our uPVC roofline solutions.