Do you have blown or cloudy double glazing with condensation building up between the glass panels?
CGS will replace the glass unit only
We will retain your existing uPVC, aluminium or timber frame
You can upgrade your glass to the latest A-rated energy-efficient glazing
Cracked or otherwise damaged glass can also be replaced
Our customers have saved hundreds of pounds
Misted double glazing replacement
A double glazed window with a failed seal not only looks unsightly but the thermal and noise reducing properties of the unit are compromised. The only effective way to resolve it is to replace the glass.
While many companies will replace the whole window, frame and all, this isn't necessary. CGS will replace just the blown glazing unit, retaining the existing uPVC, aluminium or timber frame and potentially saving you hundreds of pounds.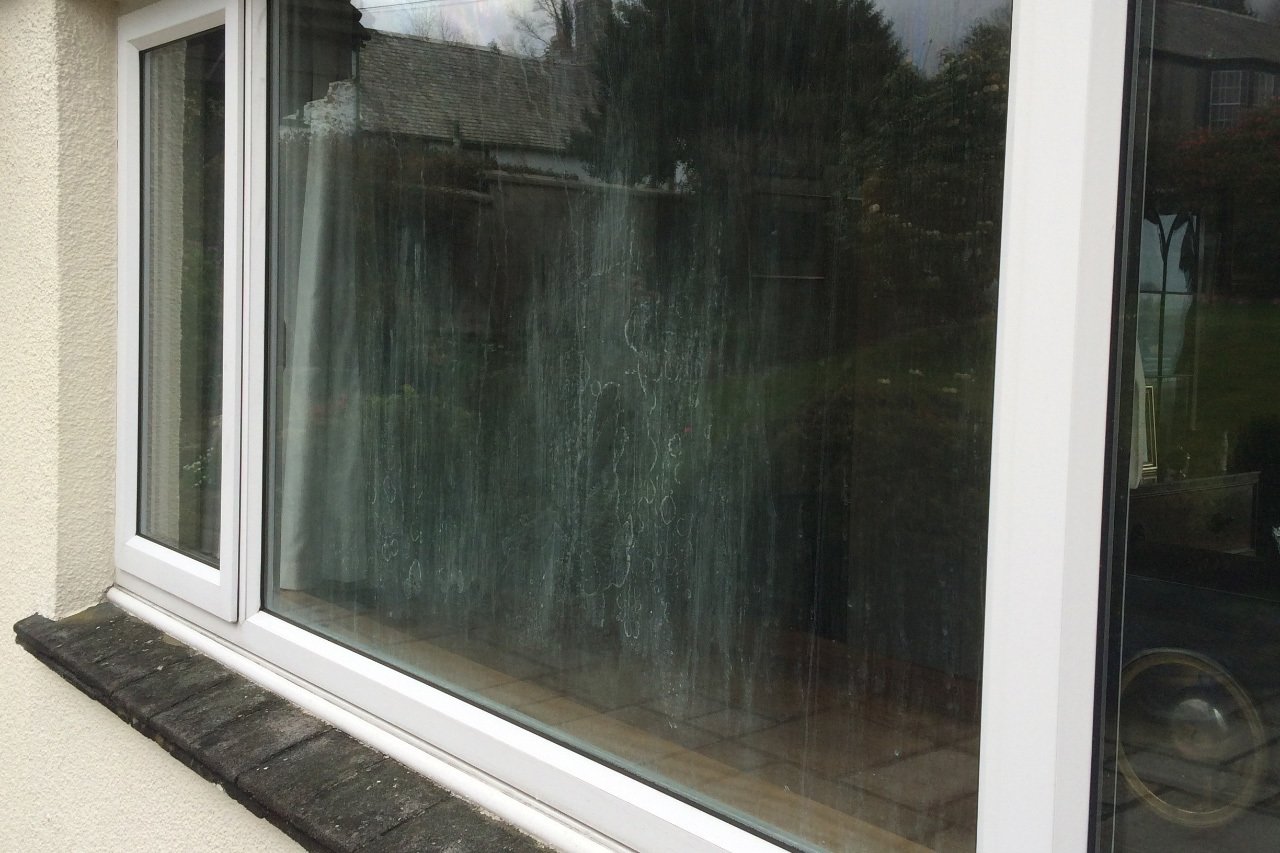 Glass replacement specialists
When CGS was formed in the early '90s we were the first company in the Burnley and Preston areas specialising in the replacement of misty double glazing units. We are still one of the very few companies offering a uniquely focused glass replacement service and are the most experienced installers operating in this market.
Get an instant quote for replacement glass.
Upgrade and save
Since you're having to replace a unit it makes sense to upgrade your existing windows with the latest energy-efficient glass. With up to 40% of a home's heat escaping from its windows it's important to choose glazing that will maximise your home's comfort.
We are certified installers of Planitherm low-E glass, which stops up to 56% more internal heat escaping than older-style double glazing*. The Planitherm Comfort and Comfort Plus ranges also have enhanced security, noise reduction and protection from 99% of the sun's UV rays**, which helps to prevent your furniture from fading.
Don't hesitate to get in touch if you would like advice on which glass to choose for your home – our experienced team are happy to help.
*Compared to 4mm/16mm cavity/4mm (uncoated) air-filled double glazed unit
**Calculated from UV transmittance in accordance with EN 410