At CGS Glazing we have a reputation throughout Lancashire and the North West region for providing quick and affordable uPVC window repairs, including uPVC window lock replacement, replacement uPVC window handles and uPVC window hinge replacement.
Services we offer
uPVC window repairs and replacement
uPVC window lock replacement and repairs
uPVC window handle repairs and replacement
uPVC window hinge replacement and repairs
uPVC window repairs and replacement
Is your window catching on the frame? Can you feel drafts? Are your frames discoloured, warped otherwise damaged? Is the glazing broken or full of condensation? We've been carrying out uPVC windows repairs for almost three decades and as a result, our skilled technicians are able to resolve any number of issues with uPVC windows.
One of the most common problems we encounter is condensation inside double glazing panels, where the seals have failed and the glazing no longer insulates your home. The good news is that this is easily resolved by swapping the double glazed panel with another, leaving your window frames in situ. If you'd like to learn more about we can help, please visit our sealed glazing unit repairs page.
Windows catching when you open and close them, as well as seized sash windows, are also common issues that are easily rectified by an experienced technician. A 'dropped' window could be the cause and can often be resolved with either careful adjustment or uPVC window hinge replacement. Damaged pivot shoes, springs and balance mechanisms can all cause problems with sash windows but we have the knowledge and skill to effect a speedy and inexpensive repair.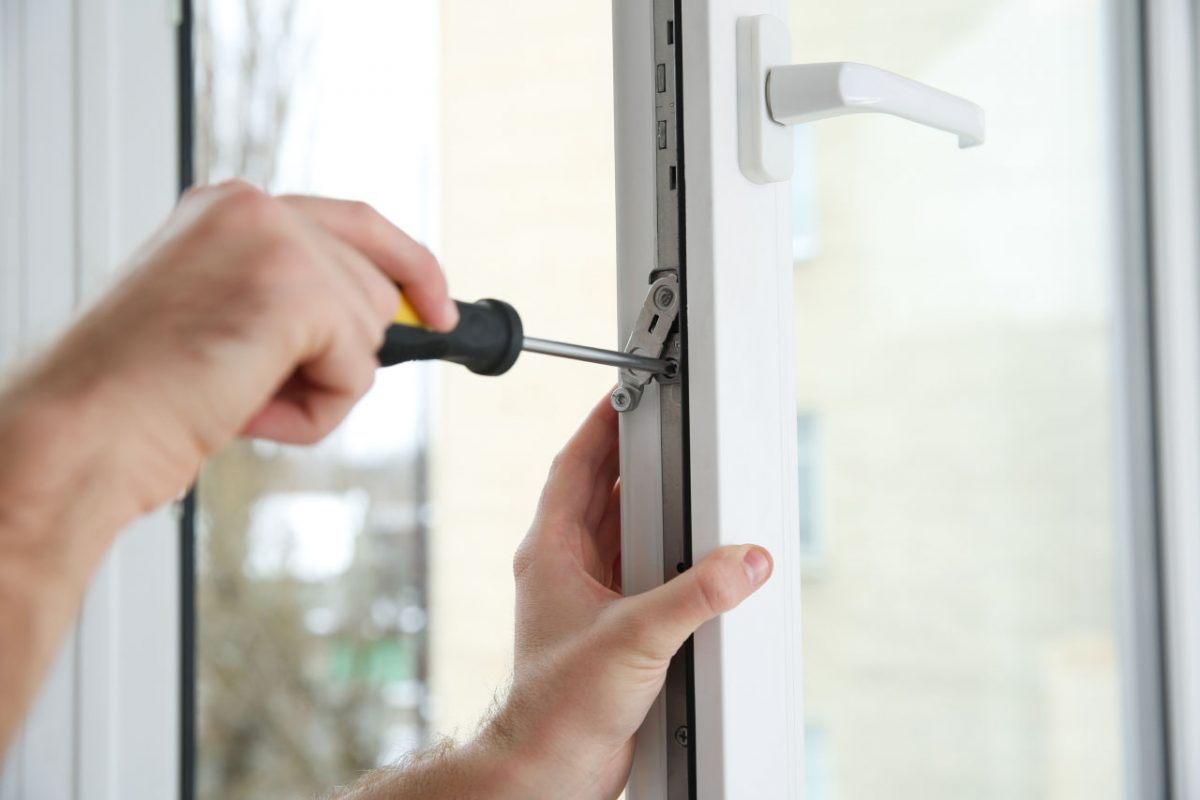 uPVC window lock replacement and repairs
Window locks are important because they help secure your home and ensure your family's safety, so you need to be reassured that your technician is experienced and competent. At CGS Glazing we're called out to hundreds of uPVC window lock repairs each year, and have thousands of satisfied customers throughout the North West region.
More often than not the uPVC window locking mechanism is broken due to wear and tear, and requires replacement with an equivalent model. Other issues include misaligned window strikes that require adjustment or a rubber gasket not sitting correctly, preventing the window from being securely closed and locked. If your window won't lock or unlock, give our friendly team a call and we'll get to you right away.
Replacement uPVC window handles
Customers sometimes get in touch having tried to open or close their window and found themselves holding the handle, unattached to the window. This and other uPVC window handle repairs are issues we've tackled almost daily over the past 25+ years of operation, so you can rest assured that we have the skills to make an effective repair. Quite often this does involve fitting replacement uPVC window handles with a high quality equivalents in the same style as the original, but where we can make a repair we will always endeavour to do so. A loose or wobbly handle is a problem we regularly encounter and may simply require adjustment or tightening of screws. Handles that move but fail to open the window also tend to be repairable by simply swapping out the old spindle.
uPVC window hinge replacement and repairs
uPVC windows are durable and tend to suffer less with wear and tear than doors due to their lighter construction and the fact they're not opened, closed and banged shut as frequently. That said, issues can still arise, but none that we can't take care of in less than an hour on site. uPVC window hinge repairs are sometimes necessary if the window is too stiff to open, too loose – so it blows open in the wind – or if the window isn't sitting correctly in the frame due to the hinge having become misshapen or requiring adjustment. An ill-fitting window will cause drafts and compromise the thermal insulation properties of your home, so should be rectified as soon as possible. If the problem gets worse it can even be a security concern, as gaps in windows can be exploited by burglars.
When conducting repairs that require replacement parts we always use high quality, like-for-like components from leading brands such as Mila.
If you're struggling with any of the above issues, or perhaps something we haven't listed, don't hesitate to get in touch with our friendly team. We're more than happy to offer advice over the phone and if necessary, visit you to carry out a professional, affordable repair.