Here at CGS Glazing we specialise in uPVC door repairs, including uPVC door glass replacement, uPVC door lock repairs and uPVC door handle repairs. We also offer full uPVC door replacement if the door is beyond repair (or if you'd simply like to upgrade to a newer and more secure model).
Services we offer
uPVC door repairs
uPVC door glass replacement
uPVC door lock replacement and repairs
uPVC door handle replacement and repairs
uPVC door hinge replacement and repairs
uPVC door panel replacement
uPVC door repairs near me
uPVC doors are a popular choice because they're durable, can provide excellent insulation, are relatively inexpensive and they match well with uPVC window profiles.
That said, doors constructed using any material can become damaged, whether through age or misuse.
uPVC door glass replacement
Does your uPVC door have cracked, blown or otherwise damaged glass? CGS Glazing specialises in quick and affordable double glazed door glass replacement, not only in window frames but also uPVC and composite doors.
Get an instant quote for uPVC door glass replacement.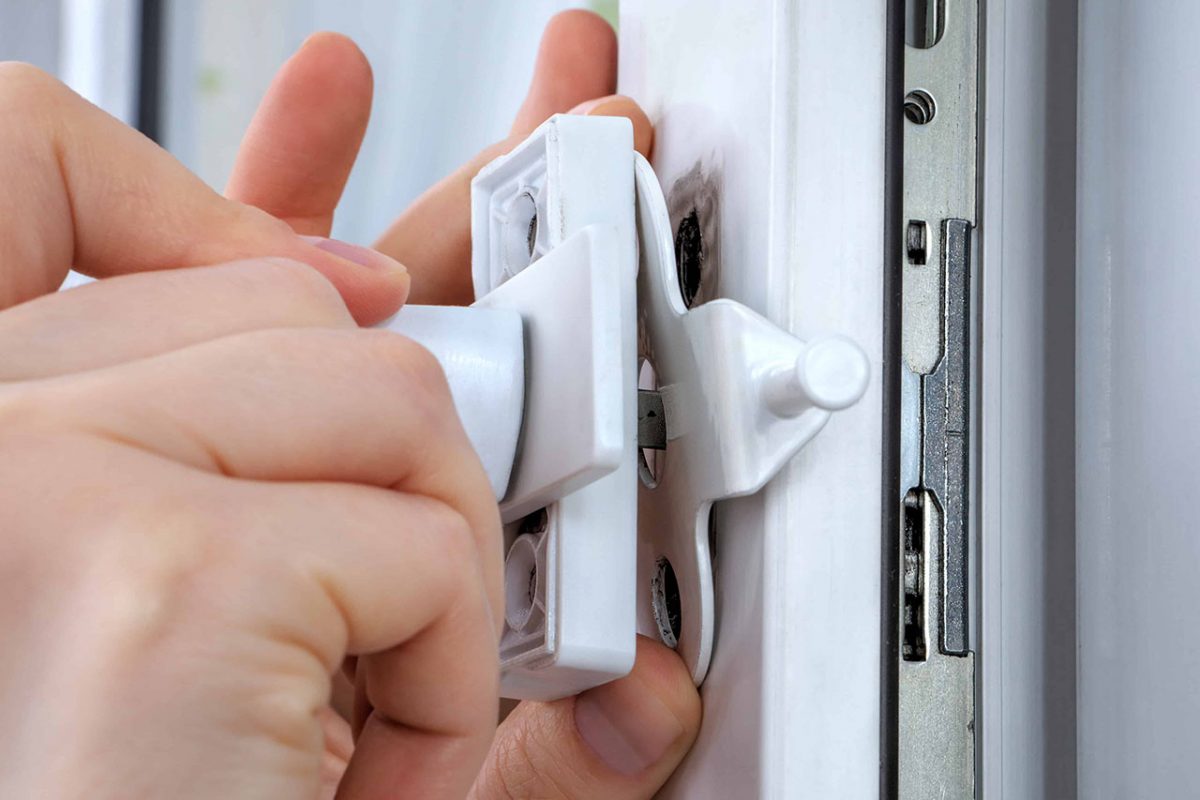 uPVC door lock replacement and repairs
We are trusted by customers in Burnley and throughout East Lancashire to carry out uPVC door lock repairs on both cylinder locks and multi-point locking systems.
One of the most common problems we encounter is a door with a locking mechanism that no longer aligns with the locking points in the frame. A 'dropped' door is generally quite simple to repair, as are most lock repairs, including those where someone has attempted to enter your home and caused damage in the process. Unfortunately, uPVC doors fitted with standard Euro cylinder barrels are the doors most often damaged due to vandalism, as they're more at risk of lock snapping than an anti-snap equivalent. These locks can be easily replaced when damaged but we'd advise you to consider upgrading to an anti-snap model as a matter of course.
Door lock repair or replacement carried out by a skilled technician will typically take between 30 minutes to an hour, depending on the type of lock and condition of the existing lock and door. Once fitted, your new lock will help ensure the security of your home and the safety of your family and belongings.
We carry an extensive range of common household door locks from recognised brands such as ERA, and are able to source alternative types and brands of lock where necessary.
uPVC door handle replacement and repairs
We often get calls from customers who attempted to open their front door and ended up holding the door handle, no longer attached to the door. Or in some cases the handle becomes 'floppy', no longer activating the opening mechanism. These are common issues that have a variety of causes, from broken springs to faulty gearboxes and everything in between.
It's often necessary to replace the handle, but where we can affect a long-lasting repair we will attempt to do so.
uPVC door hinge replacement and repairs
Is your door catching on the frame? Are you struggling to shut your door without banging it? Or perhaps the hinge has broken and needs to be replaced.
This is typically caused by years of wear and tear (imagine how many times your door is opened daily), or in some cases by lack of lubrication or rust building up on the hinges.
At CGS we are able to repair, adjust or replace uPVC door hinges to ensure that your door shuts properly and is effective in securing your home. We have decades of experience making these sorts of problems go away, typically by replacing the hinge with a like-for-like component, but in some cases retrofitting your older door with a modern equivalent. We're also comfortable working on all types of hinges, including flag hinges, butt hinges and classic hinges.
Contact our friendly team
If you'd like more information about the services we offer, please don't hesitate to get in touch with our team on 01282 835 602 (Burnley) or 01772 620 009 (Preston).
You can rest assured that our experienced technicians have the skills necessary to affect a high quality yet affordable repair.